Strategic Plan 2018 – 2020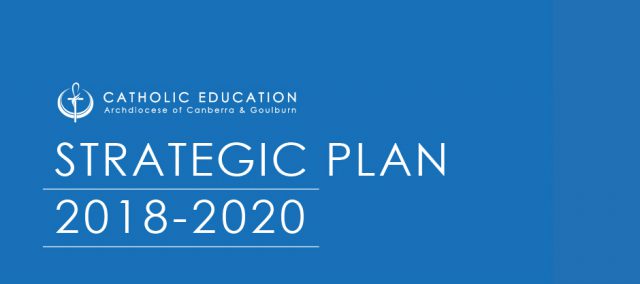 The learning and experiences in Catholic Education will shape a strong sense of spiritual self and wellbeing and equip students to be ethical, agile thinkers who strive to make a positive contribution in the world around them.
The strong partnership between Catholic Education, Catholic schools, parents, and parishes, working together, will ensure this vision is realised. We invite you to walk with us, to share this journey, that paves the way for our children now, and in years to come, to flourish.
See how our plan will support schools to provide world's best instruction and learning experiences for children: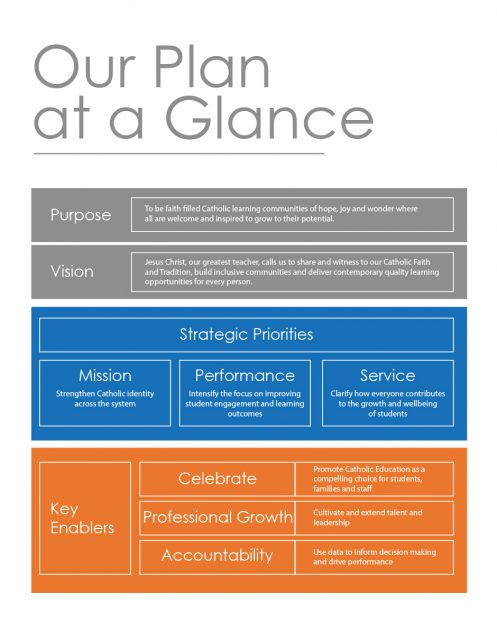 Delux – Full colour Strategic Plan
Lite – Print friendly Strategic Plan
Poster – One page Strategic Plan at a glance 
Strategic Plan Launch Video – Click here to view