Student Experience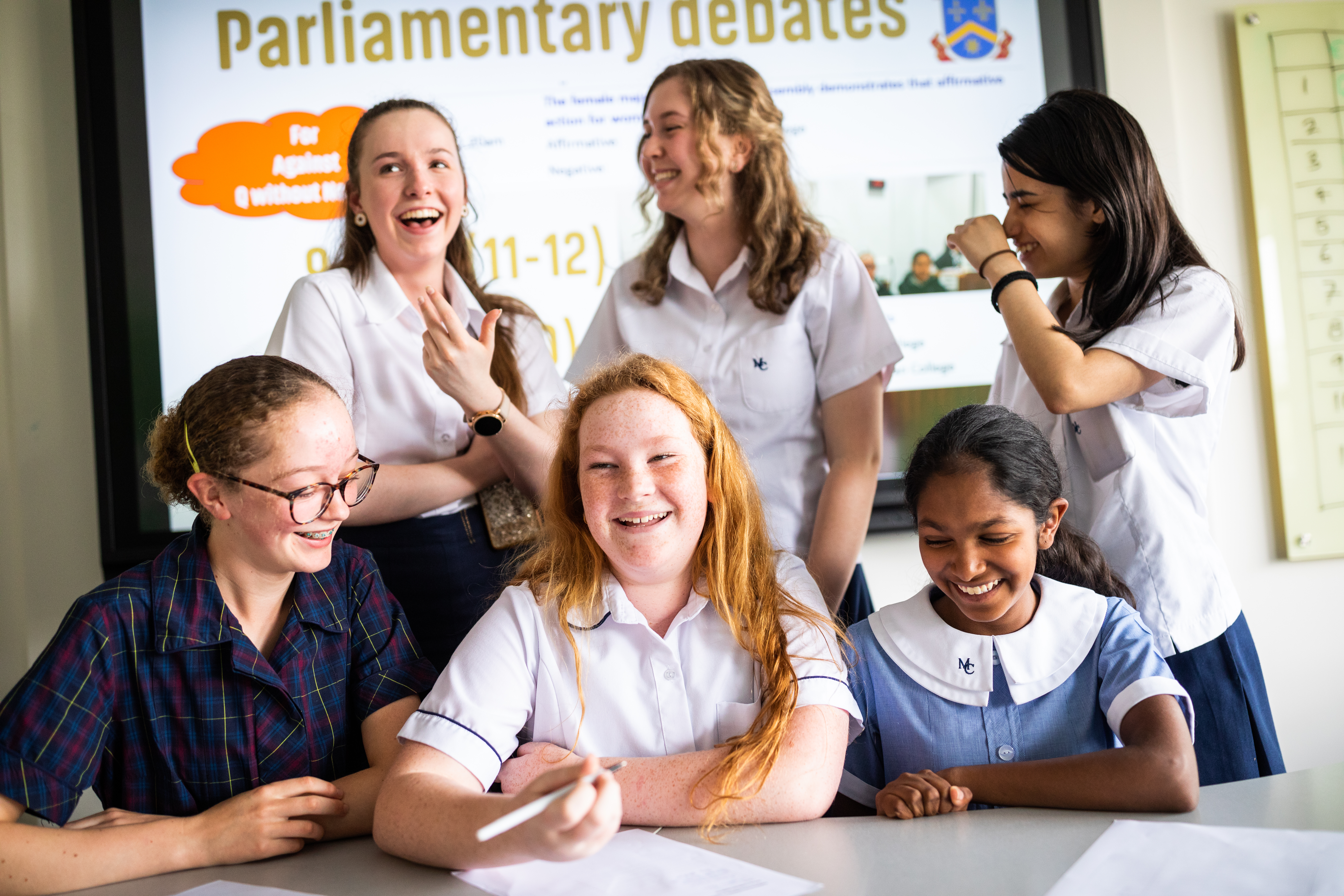 Catholic Education Archdiocese of Canberra & Goulburn has a practical and evidence-based approach to teaching and learning, which ensures we provide the education that our students and families deserve.
Our approach to learning is informed by national and global research from leading education experts on how best students learn.
Our system has two priorities
Ensuring every student is a competent reader
Students first need to learn to read, but eventually they need to read to learn. Ensuring all our students can adequately decode and comprehend written texts will ensure they can reach their learning potential.
High-impact teaching practice is visible in every classroom by providing our teachers with the knowledge, resources and best-practice teaching methods to be excellent in their vocation
Ensuring students receive exemplary, consistent education no matter which one of our 1,000 classrooms across the Archdiocese they are in ensures quality education throughout the system, driving student outcomes.
What we teach
All our schools align to the relevant State Curriculum.
The Curriculum identifies general capabilities that set out the knowledge, skills, behaviours, and characteristics students need to live, learn and work successfully. Some of the capabilities include critical and creative thinking, literacy, numeracy, digital literacy, ethical understanding, and personal and social skills.
Teachers use the Curriculum to plan learning, monitor, assess and report student progress.
Our NSW schools are committed to delivering to the NSW Education Standards Authority (NESA) Curriculum and Syllabuses for Kindergarten to Year 12 in accordance with the NSW Education Act 1990.
Our ACT schools are committed to delivering to the Australian Curriculum from Kindergarten to Year 12. Learn more about the Australian Curriculum.