ACT Secondary Colleges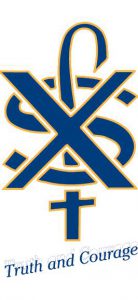 St Francis Xavier College (SFX) was founded as a Years 7-10 Catholic high school in 1976 and was the first lay-run Catholic High School in Canberra. In 2000, SFX extended to Years 11 and 12. SFX is a Catholic coeducational Secondary College located in the suburb of Florey.
SFX is committed to providing students with an educational experience where they feel valued and they belong. SFX is a place where everyone in the community is encouraged to learn, grow and work towards a brighter future. The College's mission is to follow in the footsteps of St Francis Xavier whose life modelled the teachings of Jesus Christ.
At SFX teaching and learning, celebrating, building right relationships and justice for all is valued. The College motto is 'Truth and Courage' and in recent years a statement of strategic intent has been developed: 'Living the truth, leading with courage, learning for life'. The College aims to provide opportunities for success for all its students.