NSW Secondary Colleges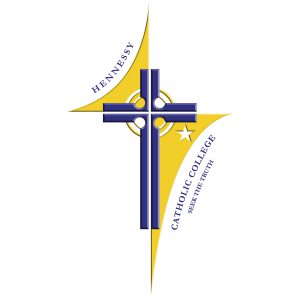 Catholic education commenced in Young in 1860 and in the early 20th Century two secondary schools were established. These schools were later merged to form Catholic Secondary School, Young, later renamed as St Mary's Catholic Secondary School and then Hennessy Catholic College in 1999.
Hennessy Catholic College has a proud tradition of addressing regional community and student needs founded on the charisms of the Presentation Sisters and Christian Brothers.
Hennessy is a coeducational regional college catering for students from Years 7-12. The students come from a number of large towns and smaller communities such as Young, Grenfell, Harden, Murrumburrah, Cootamundra and Boorowa. Hennessy recognises regional diversity as one of its greatest strengths and has nurtured a proud heritage of Catholic education in the region.
The College's mission is to challenge students to 'Live Spiritually, Learn Dynamically and Act Justly…Inspiring Futures of Hope.'