Latest News
First Reconciliation – Sacramental Celebration
"The whole power of the sacrament of Penance consists in restoring us to God's grace and joining us with him in an intimate friendship."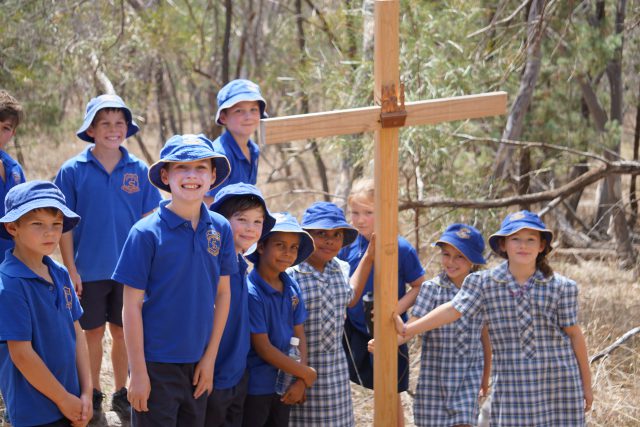 Students at St Francis Xavier School, Lake Cargelligo recently celebrated their First Reconciliation. As a part of all Sacramental programs at Lake Cargelligo students participate in a Sacramental Retreat out at the Farm Chapel of 'Christ the King' at Mt Bolo, with our Parish Priest, Fr Emil, from West Wyalong.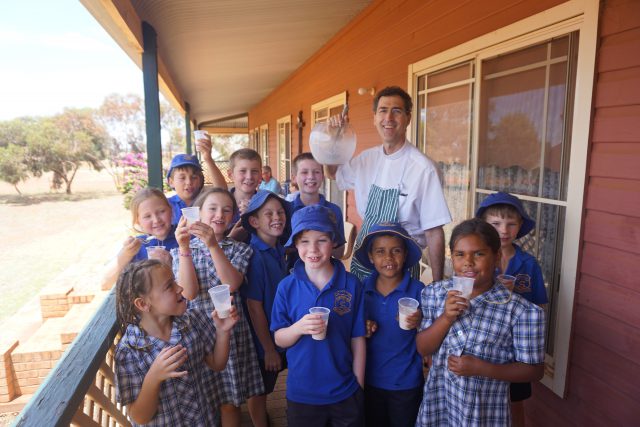 The students had a great experience on their Reconciliation Retreat, starting at the Marian grotto, praying some of the Stations of the Cross that travel up the hill,  then celebrating Mass with Fr Emil, Br Dominic and parishioners from West Wyalong.  After mass Fr Emil talked to the students about Reconciliation, the meaning of sin (missing the mark and failing to get choices right) and Fr Emil made the Sacramental milkshake for the students – during which Fr Emil discussed the significant of each Sacrament and how they help us in our lives and our relationships with God and others.
Br Dominic, the Franciscan Brother who lives at Mt Bolo,  also had some very new and very cute chicks for the students to carefully cuddle.
Go Back