ACT Secondary Colleges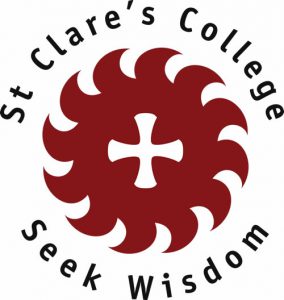 St Clare's College is a Catholic Secondary School catering for girls in Years 7 to 12. Located in the south of Canberra, Catholic Girls High School Griffith (as St Clare's was originally known) was blessed and opened in 1965. In 1980 the name of the school was changed officially to St Clare's College. The College is one of two all-girl secondary Catholic schools in Canberra; the other being Merici College, Braddon.
St Clare's prides itself on being a 'Spirited Learning Community' committed to providing a holistic education for young women. The College motto 'Seek Wisdom' guides students as they develop spiritually, academically, socially, emotionally and physically into confident, contributing members of society.
The implicit and explicit interactions, rituals and ceremonies, the way in which teaching and learning is facilitated, and the way in which policy is designed and implemented all reflect the College's commitment to living out the Gospel values of love, peace, joy and hope.