NSW Secondary Colleges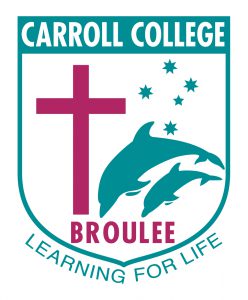 Established in 1995, Carroll College is a Years 7-12 Catholic coeducational college located on12 hectares of land along George Bass Drive, Broulee. The architecturally designed campus complements the idyllic surrounding bushland and students have ready access to the many beautiful beaches on the South Coast.
The College fosters spiritual, academic and personal growth, preparing its students for the future as life long learners. The College is a welcoming, vibrant, faith community offering quality teaching and learning based on Catholic values. It is committed to personal excellence and aims to develop the confidence, skills and experience of students to enable them to excel in life beyond school.
Loving, responsible and generous service is promoted through various outreach programs and other social justice initiatives.