Latest News
St Francis Xavier College Top League in Robocup International
A robot designed and manufactured by five clever St Francis Xavier College students didn't just win them top spot in an international competition – it could save Canberra lives.
The group of year 12s – known as Semi-Autonomous Robotics Team, or SART – beat university students to take the title in the Rapidly Manufactured Rescue League. Their robot mastered mazes of varying difficulties on terrains including sand and gravel, proving to judges it would prove useful in a disaster situation. Their 3D-printed machine cost less than $1000 to manufacture and could one day feature in Canberra rescue operations.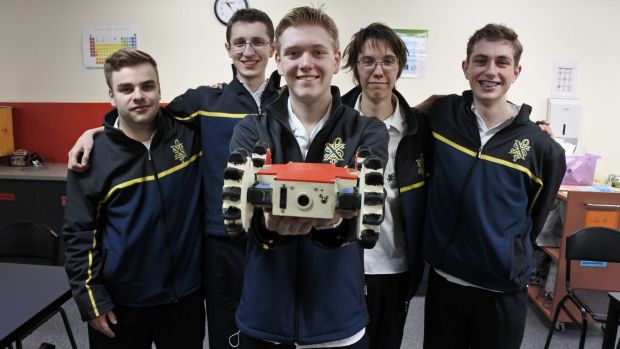 Information technology co-ordinator Peter Crane said teams over the next several years would refine, update and improve the design, with the aim to one day sign a memorandum of understanding with the Australian Federal Police or ACT Fire & Rescue.
"The whole idea is that each one of these is an international standard, so if you pass all of them and get your robot certified, we can then go and manufacture it and sell it to fire brigades, ActewAGL, the police and those sorts of things," he said.
"That's the actual goal."
Semi-Autonomous Robotics Team also received the Open Source Software Award for the second year in a row thanks to the detailed information they provided on their hardware and software on their website
Go Back