Latest News
St Anthony's Early Learning Centre opens at Wanniassa
After more than 18 months in the making, St Anthony's Early Learning Centre opened its doors on 30th January 2017 to 61 very eager families! Our team of educators and administrative staff worked tirelessly to prepare the magnificent, purpose built centre for children.  With the primary focus on establishing relationships with children and families and supporting children's sense of belonging, our first week went very smoothly!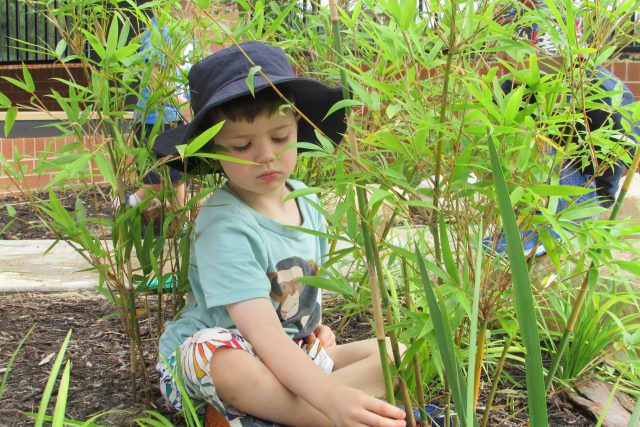 The centre has been thoughtfully designed to support implementation of the Early Years Learning Framework giving consideration to the connection between indoor and outdoor spaces, quiet areas for 'down time', and the inclusion of spaces for educators to reflect and plan.
The outdoor learning space is landscaped to include aspects of the natural environment and our proximity to St Anthony's of Padua Primary School, local walkways, parks and facilities will enable us to support a strong transition to school and establish valuable connections with our local community.
To maximise the design features of the building, we operate a free flow indoor outdoor learning program that provides children the opportunity to make choices for themselves – whether they want to be indoors or outdoors, play independently, or with friends. This encourages children to resource their own learning and supports the development of 'agency' – the capacity to influence events and impacts one's own world.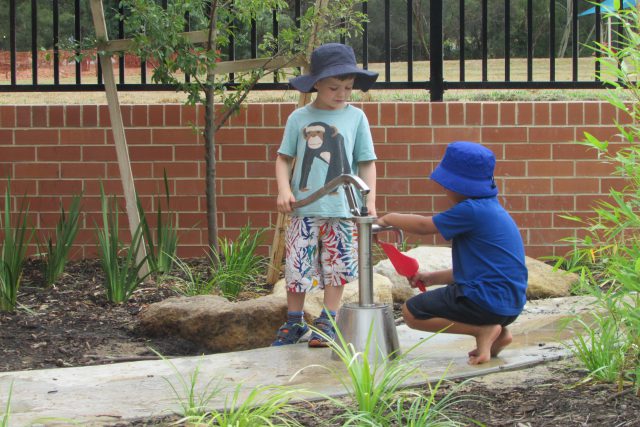 The very hot temperatures during our first week saw our water pump become a place of investigation  and collaboration as children worked together to solve water problems.
The abundance of insects in and around our plants prompted an inquiry into their features and habitats. To support ongoing investigation, the children's interests have been extended into the 3D construction of spider webs using shade posts as the base structure.
As a team we are all very excited about the journey ahead –  the possibilities for learning alongside children, provoking interests and extending questions, nurturing a sense of  wonder and cultivating the values of care, respect and collaboration.
Finally, the success of our first week would not have been possible without the 'behind the scenes' support of many people, in particular Greg Walker and the leadership team of St Anthony's Primary School, and the various teams within the Catholic Education Office including  IT, School Services, Facilities and Finance.
Sharon O'Brien, Director
St Anthony's Early Learning Centre, Wanniassa, ACT
Go Back