Latest News
Partnerships with Preservice Teacher Education (PIPE)
Recently the PIPE committee  facilitated a "Beyond the City" school visit by 3rd year ACU students to Sacred Heart Cootamundra. The visit by the students was  to highlight teaching in country area as an excellent opportunity for employment. The students visited Sacred Heart Cootamundra for the day. They were exposed to how a central school operates and were able to visit classrooms and observe teachers teaching in their specialised areas.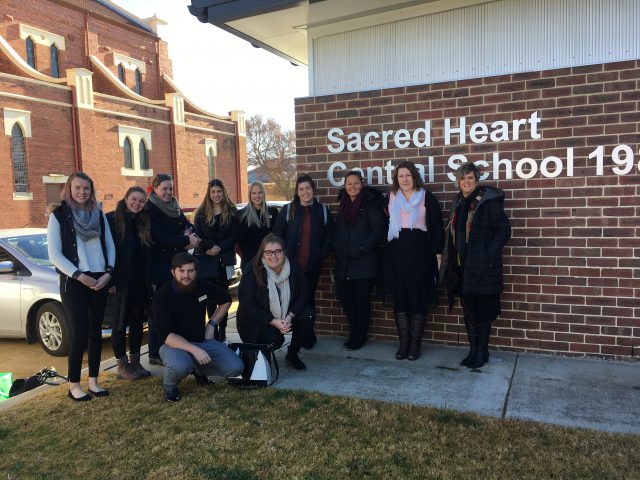 Dr Judith Norris (ACU), Mrs Lyn Smith, Mrs Mary-Jane Carroll-Fajarda (CECG) and Mrs Janet Cartwright (Principal) were able to facilitate this through funding from CECG and ACU. The visit was very well received by both the students and teachers and it is envisioned that this will be the first of regional visits to schools in the NSW part of our Archdiocese.
Please contact Lyn Smith (P: 62345448) should you wish to be involved in the future.
Go Back