Latest News
Holy Spirit Primary Student Matilda Knows The Code!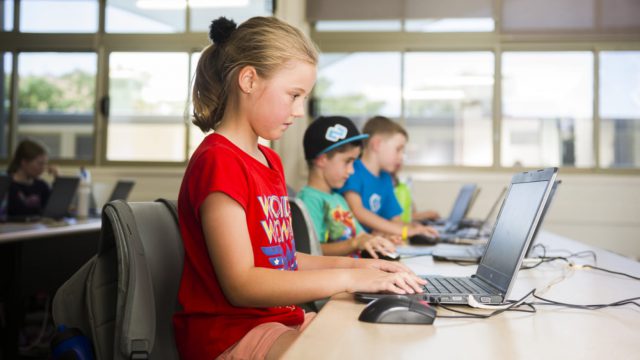 On a hot summer holiday afternoon, Holy Spirit Primary School is, predictably, a total ghost town. Students are down at the coast with their families, at home tending to their summer reading pile or making new friends at the pool.
But walking through the deserted school grounds, energetic little voices and 8-bit video game music can be heard from one computer classroom.
Inside are eight students, aged nine to 10, seizing their summer holidays in a very Generation Z way.
They're on the final day of a three-day course with Code Camp. They've learned how to create an iPhone game which they'll soon share with their family and friends via a link.
Article courtesy of The Sydney Morning Herald, Serena Coady. 10 January 2019 — 12:00am
Go Back