Latest News
Hennessy Catholic College Successes
The Year 9 team were crowned State Champions in the Catholic Schools Debating competition, defeating St Scholastica's College in the final. The team consisted of Bridie Minehan, Myka Davis and Annabelle Richens and were supported by the wonderful teachers Mrs Tyrell and Mrs Duff. They defeated in a very close debate, St Scholastica's College, Glebe. Debating has always been very strong at Hennessy Catholic College and they congratulate their students and staff on a fine
achievement.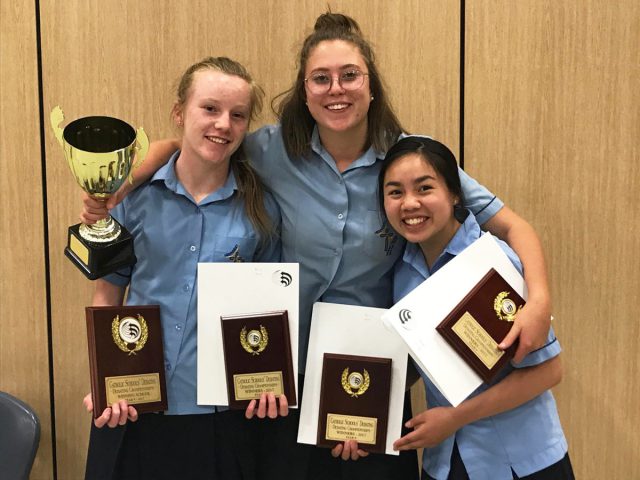 Two students from Hennessy Catholica College – Brock Davis and Jonathan Thompson had success recently at the STANSW Regional High Flyers Competition. Brock was the winner of the Hennessy Catholic College time of flight category and Jonathan was the Winner of HCCY distance and the Winner of the Regional State Paper Plane distance categories. www.paperplanes.youngscientist.com.au/enter/regional-competitors/
Hennessy Catholic College student Harry Cleverdon competed in and won the 2017 champion (under 18) Australian National Busking Championships held annually. He won against a strong field of country and contemporary musicians and the judges were 'awed by his talent' both instrumental as well as his voice. Hennessy has a national champion!
Article Courtesy: Glenice Buck, Hilltops Phoenix
Go Back