Latest News
An Awesome and Fun Day Honouring the Saints that Guide us Everyday
Students at Sts Peter and Paul Primary Garran remembered the sacrifice their Saints made for the benefit of all Christians on their feast day on 29 June. Sts Peter and Paul both displayed the qualities of determination and courage throughout their lives as they dedicated themselves to honour and serve Jesus.  Many students displayed these qualities too as they bravely shared their talents with the school in our Feast Day Showcase.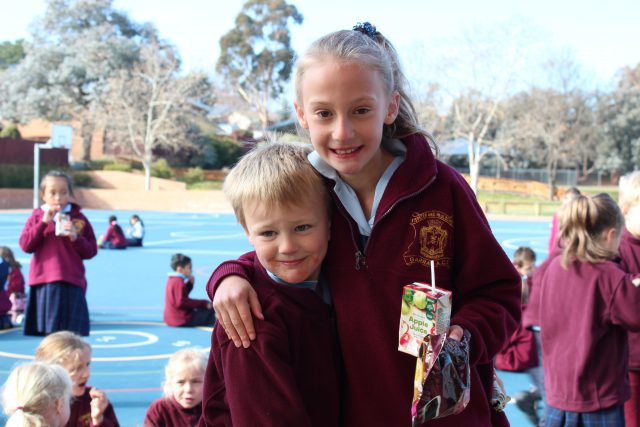 The children rehearsed and refined their acts for the big day. The variety of talents on show ranged from mime, magical mysteries, drama, poetry recitals, dance routines and of course some beautiful singing voices were also heard from the stage. The whole school and many parents too encouraged the performers who were treated to a standing ovation at the end of the show.
The showcase was the final activity for what was an exciting and fun day. For the first time in a number of years the classes were buddied together as a way to build positive and respectful cross-age relationships. Together the buddy classes competed against each other in a tricky trivia challenge. The questions which came from many subject areas such as general knowledge, classroom topics, Saint themed and even some Japanese words peppered the trivia quest, had the children searching for knowledge in a fun, engaging and team building way.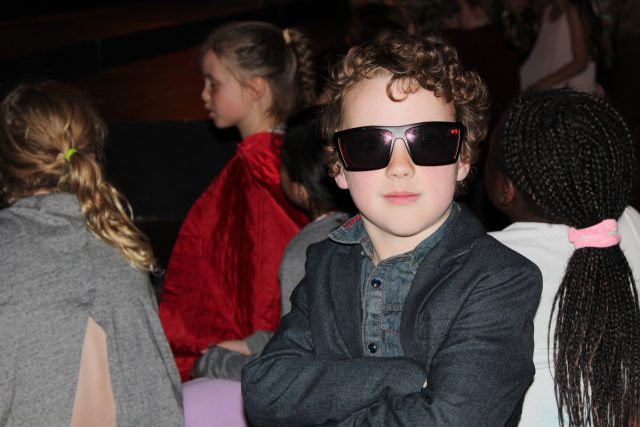 Of course every feast day must include something delectable to eat.  This tradition was also upheld with the children and teachers alike being treated to a sausage sizzle and delicious cupcakes supplied by generous parents, to make this day special.
A general consensus from the very energetic and happy student body was that the day was, "Awesome and so much fun". What a great way to learn more about and honour our Saints who guide us every day. Sts Peter and Paul, pray for us, as we do for you through our actions at school and in the wider community.
Go Back