Latest News
A Tribute to Two Gems in Catholic Education
Diamond Celebration – 60 years in Catholic Education
Catholic Education of Canberra and Goulburn proudly celebrates the careers of two compelling individuals who have collectively served Catholic Education for 60 years with great honour.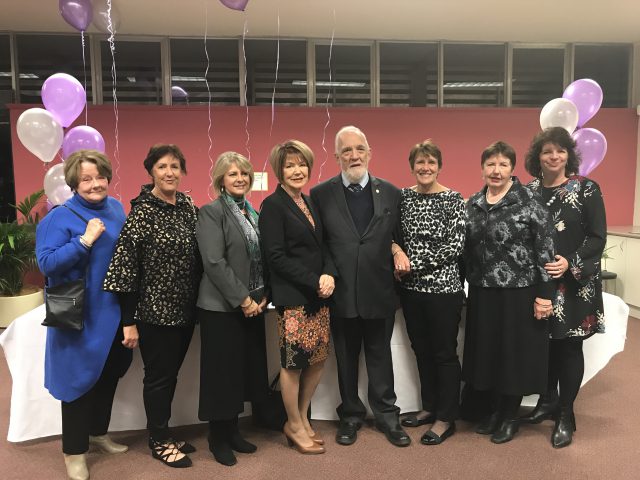 Helen Casey served in schools and the Catholic Education Office since 1977 and John Barker joined the CEO in March 1997 – making this a diamond anniversary in Catholic Education in Canberra and Goulburn.
Helen Casey's journey has truly been one of service and devotion which began as a teacher in Catholic schools 41 years ago. She has spent the last 17 years supporting teachers and principals touching each one of our 56 schools, imparting her skills and wisdom, co-designing new programs and education facilities. Her lasting legacy are the thriving preschools that have been part of Catholic Education in Canberra since 2009.
Our country communities have been very near to Helen's heart. One Principal reflected on her compassion for our rural families. "She really put in the miles to support our furthermost schools. She's a wonderful colleague who was in touch with the daily life of schools and the needs and demands upon Principals."
A woman of faith and family, her prayers, liturgies, and masses were a stunning reflection of her admirable knowledge of scripture, her familiarity with the liturgical year and her ability to link the secular with the sacred. She's been an active member of St Matthew's Parish for many years, supporting charities and families in need.
Always punctual, impeccably attired, never creased, or a hair out of place, travel directions researched, the best coffee stops and road delays factored, including a retail stops at favourite country stores.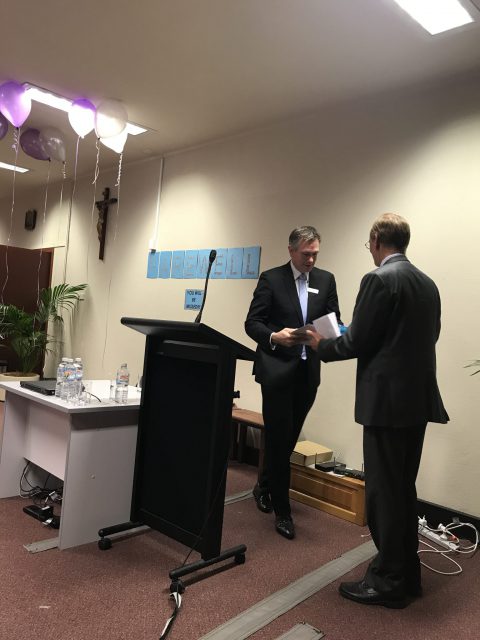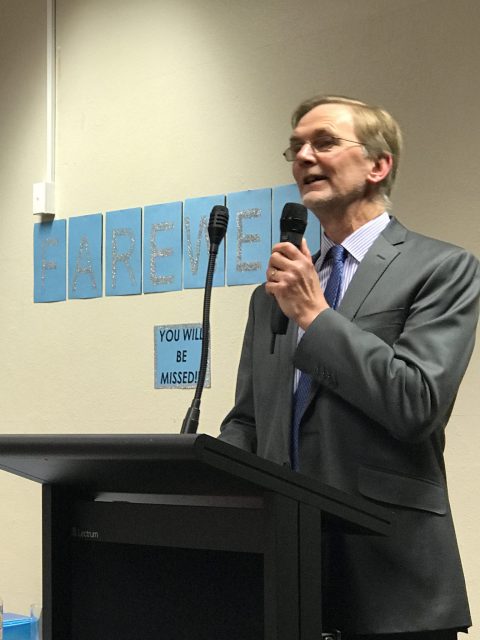 It's something Helen and John Barker have in common, their attention to detail, but not in the fashion sense.
John Barker, has been our finance and planning, public strategy, and special projects lead for 19 years. He has steered us through $90 million worth of building completed on time, on budget, equitably and creatively. With the Federal Government's BER initiative John encouraged imaginative and cutting-edge designs, and robustly advocated for any funds surplus to project needs to be allocated to schools with lower allowances so they too could have a high-quality facility.
John came to us from the Australian Institute of Sport, not as an elite athlete he dryly validates to allay any confusion there, albeit a black-belt in karate, but as a talent in the field of statistics and finance. While over two decades he saw several government funding models come and go one thing never wavered. He said Catholic Education's razor sharp focus on child learning and development rivalled the zeal applied to high performance by the AIS.
His quiet demeanor belies a wicked and witty, very dry sense of humour, a passion for music and an extensive knowledge of bands. While John's work was behind the scenes as a devoted steward of funds, his diligence to needs-based distribution enabled the establishment of Trinity College Goulburn, Hennessy College Young, Lumen Christ Pambula both in its foundation as a Secondary College and its second expansion as a k -12-, and St John Paul college.
Our community has much to thank John and Helen for. We wish them well for the weeks, months and years ahead.
Thank you for the journey!
Go Back