Latest News
Catholic Education Leader Recognised at ACEL ACT Awards 2020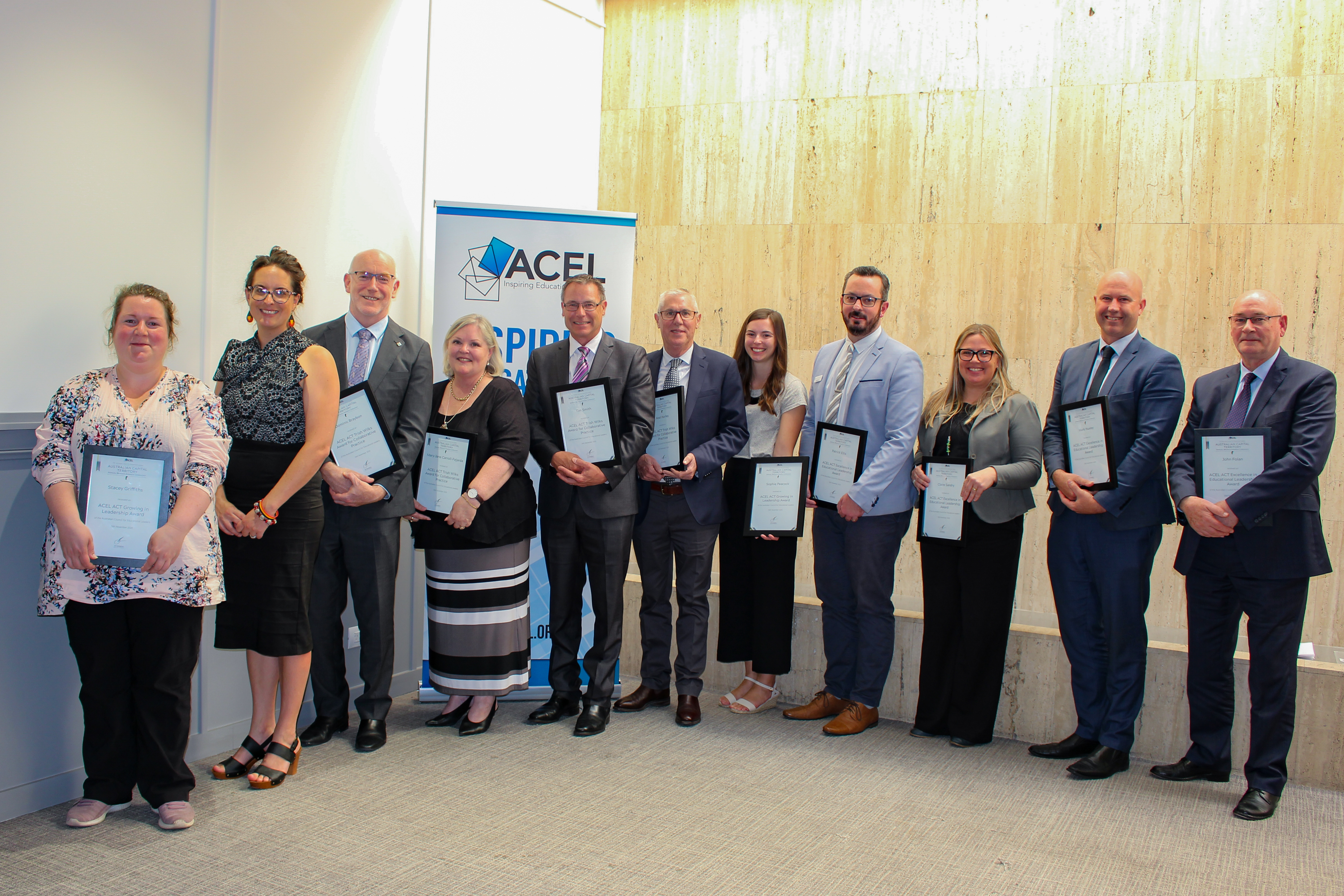 Congratulations to the winners of the Australian Council for Education Leaders (ACEL) ACT Annual Branch Awards ceremony, which was held in Canberra November.
ACEL actively supports the development of educational leadership capabilities across Australia and is the largest professional association in the education sector in Australia and the wider Asia-Pacific region.
Each year ACEL ACT celebrates and honours individuals who, in the view of their peers, have made a significant contribution to educational leadership.
This year, Patrick Ellis, the Education Lead, Performance and Improvement in the Catholic Education Office in the Archdiocese of Canberra and Goulburn, was awarded an ACEL ACT Excellence in Educational Leadership Award.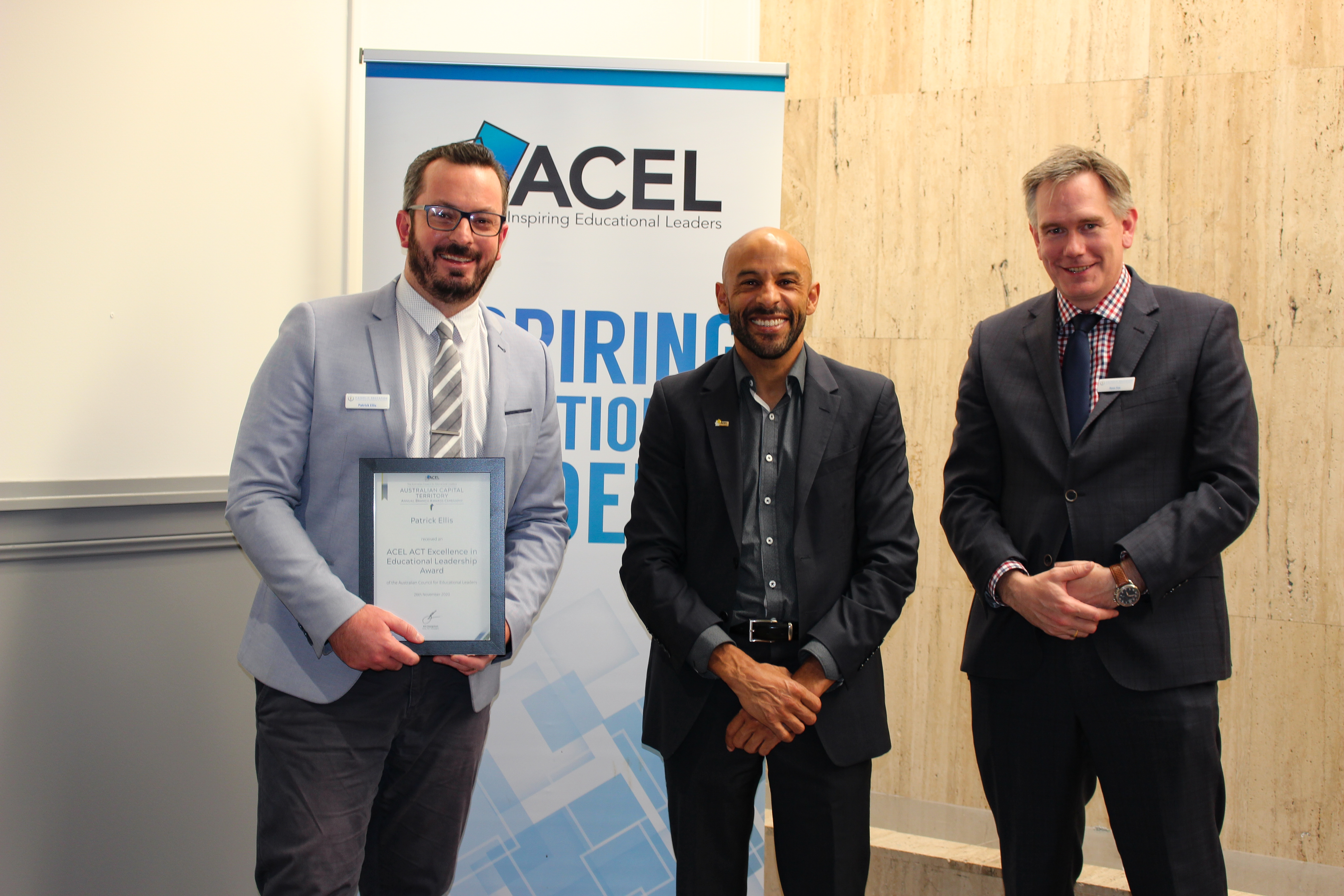 Upon receiving the Award Patrick said, 'I am very honoured to have received this award. I am privileged to be in a leadership position in Catholic education and feel very humbled to be acknowledged in this way by my peers.'
The ACEL ACT Trish Wilks Award for Collaborative Practice was presented to the Catholic Education Office's Performance and Improvement Leaders: Dominic Braybon, Mary-Jane Carroll-Fajarda, Noel Hurley and Tim Smith. The Performance and Improvement leaders provide ongoing support to schools, collaborating closely with Catholic School Principals across the Archdiocese.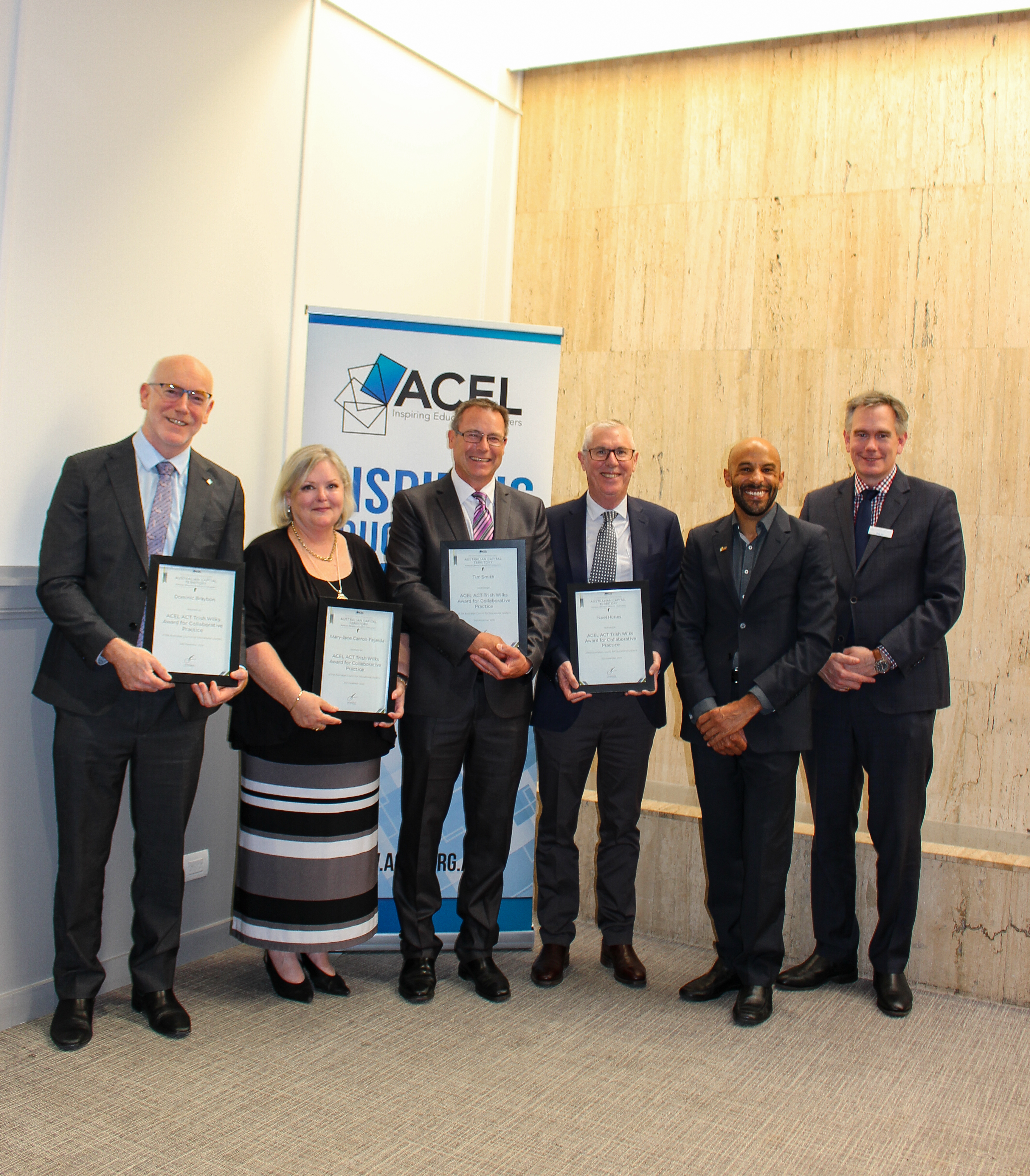 In the Archdiocese of Canberra and Goulburn, Catholic Education is proud to have many outstanding staff who are dedicated and passionate about providing exceptional quality education to our students.
Go Back